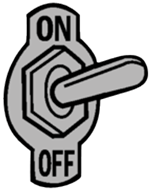 People high in this emotional wealth habit typically …
Understand and effectively express how they feel about various issues; that is, in the right way, to the right degree and at the right time.
Effectively utilise and are confident in using non-verbal emotional cues, for example, body language and tone of voice, to communicate how they feel.
Create greater understanding about themselves amongst their colleagues.
Are described by colleagues as "genuine and trustworthy".
The ability to express emotion will help you to…
UNDERSTAND: How difficult it can be to give up old habits.
DO:
Know my emotional style – Express effectively how you feel
Work on my EAR-Identity – Be aware of your emotional "triggers"
Use the GAP – Get accurate perceptions and end emotional constipation
DO NOT:
Be ignorant of my emotional style – We each experience our emotion differently
Become emotionally constipated – Listen to your body, it is telling you something
Express my emotions inappropriately – Express how you feel at the appropriate time
MEASURE SUCCESS:
You have been successful expressing emotion when you see yourself
Expressing how you feel to others to build greater trust with colleagues
Adjusting your beliefs, values, and expectations that cause you pain
Putting a "GAP" between events and your responses
UNDERSTAND:
Human beings have an enormous capacity for self-judgement. Mackay & Fanning[1] (2000) wrote: "One of the main factors differentiating humans from other animals is the awareness of self: the ability to form an identity and then attach a value to it." When your inner voice judges and rejects you, you damage the psychological structures that literally keep you alive. Prolonged self-judgement can result in lowered self-esteem. As stress rises, self-esteem decreases, and vice versa.
Get to know your own brain; how you process emotion. Be aware of the cause of your emotions and use the GAP – Get Accurate Perceptions of events!
THE BOTTOM LINE IS:
GET TO KNOW AND USE YOUR EMOTIONAL STYLE

---
[1] McKay, M & Fanning, P 2000, Self-Esteem, 3rd ed, New Harbinger Publications, USA