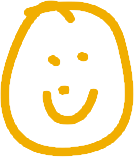 "Life is Good!" is Marshall Goldsmith's favourite tagline. And what a powerful statement it is. Life is good and I want to thank you for visiting my website. I feel privileged to have you visit and become better informed about my passion—stakeholder centered coaching for applying your emotional intelligence.
Now get ready to transform your thinking and your behavior so that you move from where you are in life to where you want to be, because that's what I'm all about.
For more than 40 years, I've been living in and studying the 'school of hard knocks', and more recently, evidenced-based emotional intelligence constructs and cognitive-behavioral science. I am now a successful entrepreneur and businessman, teacher, educator, internet marketer and executive coach.
In my former life I have been a wharfie, shipping clerk, barman, truck driver, fisherman, factory hand, bank clerk, accountant, company secretary, senior manager, weekend sheep farmer, and university academic. I have been divorced once, married twice, and have been a husband and father of five children for more than 40 years. All of which underpin my passion for helping human beings become extraordinary – guiding people to achieve their dreams through emotional self-improvement. This, I believe, is what I was born to do.
There's a lot of information out there on how to get what you want in life, personally and professionally. And like you, I've read many motivational books, listened to self development CDs, watched DVDs, gone to success seminars and sat at the feet of coaches and mentors to learn, and learn again.
I've also been studying the natural laws of the universe and paying close attention to advances in brain research as it applies to our emotional brain; how our thinking impacts our emotions and behavior. Much of what I teach others is what I have applied from all of this information in my own life with amazing results. I give myself permission to be powerful, ready to guide you on a truly incredible journey of self discovery and emotional mastery to know your true self and how you can manifest all your deepest most cherished intentions, goals and desires in all walks of life.
In my Emotional Leader Program (ELPro) I guide you in developing your emotional intelligence and stopping behaviors that may be preventing you from being more successful than you already are. Together, with your peer coaches and mentors, you will move through actionable steps to fulfill your purpose in life, one step at a time.
My focus as your personal coach will be to help you choose one or two behaviors that you can make right. The rest will follow. You will work to find your true identity and reframe your cognitions in your brain for doing what you were born to do, tapping into nature's intelligence and bringing out the genius within you. It is absolutely possible for you tune in to your reality and let go of appearances, but you must take action.
I have enjoyed the privilege of working with a number of wonderful people worldwide as they have discovered a more meaningful life and I look forward to welcoming you to my programs. For a wider sense of what I do, join my global community at the EmotionMatters.com and discover my emotional wealth programs.
In my Emotional Leader programs, my wife and business partner, Karen Gosling, take you on an emotional challenge of discovery to teach you emotional wealth secrets that are guaranteed to stop stress and help your body heal!
"Life is a series of events. Every event is an opportunity for change. It is from the most painful events that we change the most."
Emotional Leader Coaching is an opportunity for change… but you must choose to take it.
I wish you great success,

Dr. Mike Gosling
Emotional Leader Coach