Mike Gosling Ph.D.
Emotional Intelligence Educator & Coach. Author. Entrepreneur. Dual Citizen of Fiji and Australia. Creator of The Emotional Leader System. Founder of  Gosling International.
I have operated my own executive coaching and cognitive-behavioral counselling practice, with my wife and business partner, Karen Gosling, since July 1999, in Singapore and Australia. My Ph.D. (2007)  was awarded by the University of South Australia's School of Management where I researched the topic: The Emotional Intelligence of Managers in Singapore. I hold BA (Acc), Bachelor of Theology, and MBA degrees. I am a former CPA Australia member and have taught in financial management, entrepreneurship and executive education in post-graduate management studies at the University of South Australia, Ngee Ann Polytechnic and Ngee Ann-Adelaide Education Centre, Singapore.
To understand me you have to understand from where I come. Take a moment to listen to Fascinating Fiji by Jese Mucunabitu. Beautiful Fiji – I guess I've lost my heart to you!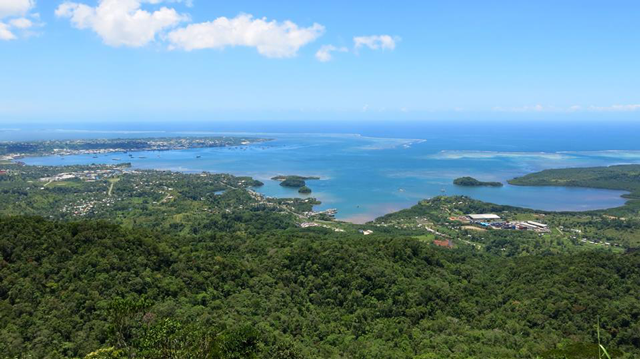 Things I love…
Spending time with family – my wife Karen, sons Daniel and William and their partners, and would love to be able to spend more time also with my older daughters Melissa, Kristie and Talei and their families. Entertaining at home, AsiaPacific cooking, singing and playing guitar, travelling to culturally diverse countries, blogging and social media, cricket and rugby union, Foyle's War, Downton Abbey, traveling on ocean cruises, the movies South Pacific, West Side Story and Shane and listening to a range of music that includes the Beatles, Bee Gees, Eagles (Joe Walsh is The Man!), Eric Clapton (Can't beat Wonderful Tonight), Don Ho, Neil Diamond, Celtic Woman (especially Chloë Agnew), Celtic Thunder, Abba, Michael Bublé and Fiji's own Jese Mucunabitu.
In my free time, I am developing our charitable initiative – FijiLIFE Foundation – as Karen's and my charity to assist poor and needy people in Fiji to obtain the necessary health services and equipment they need to live better lives, and provide micro-loans to women in cottage industries in need in the Fiji Islands; creating the Best Fiji Guide website; publishing Mike's AsiaPacific Kitchen; and collating/editing Fiji Land of Our Fathers, a history of men and women of European descent who helped shape modern Fiji. Follow me on Facebook and LinkedIn.
Follow me on my EI Coachification Facebook Page.
Follow Karen on her Marriagology Facebook Page.
To view the background picture of my favorite place in the world – Nukulau Island – where I spent a lot of my childhood/teenage years [Click Here].