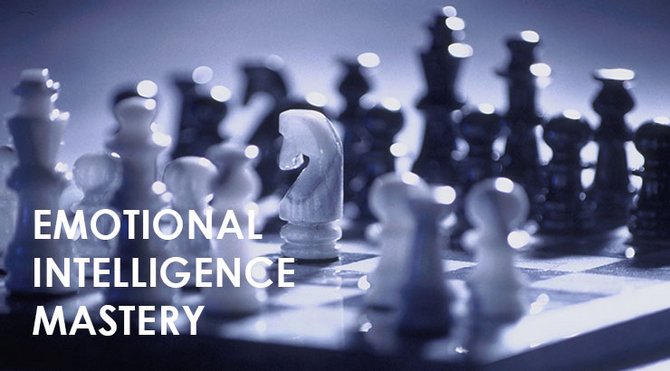 Emotional Intelligence Mastery is a 3-month online program conducted through our membership site www.RelationshipsMe.com.
EXTRA VALUE: Clients also gain access to our monthly membership relationship building content.
The Emotional Intelligence Mastery course is as follows:
OUTLINE OF THE PROGRAM
The Emotional Intelligence Mastery program comprises 20 hours of face-to-face, telephone or web conference (Skype) personal consultations with Dr Gosling. Participants will complete three emotional intelligence assessments prior to the commencement of the program and receive FeedForward written personal development reports:
Emotional Intelligence Measurement: Client completes the MSCEIT™ [1] emotional intelligence performance test. The coach provides a comprehensive written report summarizing the assessment findings and outlining development opportunities.
Keynote Seminar: Client watches a 1-hour streaming video introduction to the coaching program, emotional intelligence constructs, and how emotion can influence intelligence to develop emotional intelligence practice.
Client Assessment Interview (2 Hours) A post-assessment interview with Dr. Gosling.
Client Feedback & Planning Session (2 Hours) with Dr. Gosling.
Personal Coaching (4 Hours) In addition to the keynote seminar and client assessment interview, personal coaching is conducted in 4 x 2 hour sessions each fortnight over 8 modules to develop emotional leader habits.
FeedForward: 15 Minute Complimentary Skype or phone calls for Q&A plus limited emails between sessions (Fair use applies).
Facebook Group: Access to our Emotional Leader FB group to ask your questions.
Post-Program Feedback Session (1 Hour): A review and evaluation of the program and further action steps. This reinforcement session is the final part of Emotional Intelligence Mastery and will help the client identify areas in which he or she may have improved or not improved in emotional intelligence and why.
NOTE: At the end of the coaching program the coaching client is required to critically evaluate your coach's capacity to facilitate the key learning objectives for each module.
SIGN UP FOR THE EMOTIONAL INTELLIGENCE MASTERY ONLINE PROGRAM
Your total investment for Emotional Intelligence Mastery online membership is AUD $4,997  – all of which is due and payable in advance of your program.
You understand that you will receive:
MSCEIT™ Emotional Intelligence personal development report plus written FeedForward from Dr. Gosling on strengths and opportunities for development.
One-Year Membership access to Emotional Intelligence Mastery online content at RelationshipsMe.com
Access to the Emotional Leader Facebook Group.
The Emotional Leader Playbook by Dr. Gosling
20 Hours of web conference (Skype) or telephone personal consultations with Dr Gosling and discussion of future options.
Extra Value: Access to Relationship Class content at RelationshipsMe.com for other grounding and course study material on building relationships at work and at home.
Enrol today and begin the program. Complete the MSCEIT™ online emotional intelligence test. Learn what your emotional landscape is like, attend to mood, strengthen knowledge, enhance your relations, and develop and practise your eight key emotional leadership habits.
To commence your Emotional Intelligence Mastery Online membership, contact me for registration and payment details.
---
[1]  MSCEIT™ Copyright © 1999, 2002  Multi-Health Systems, Inc. All Rights Reserved.