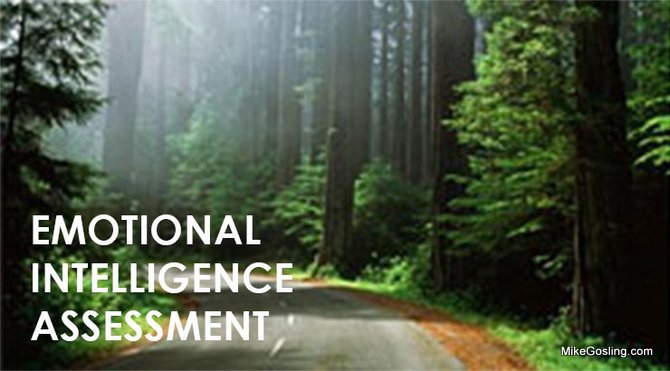 Dr. Mike Gosling
Emotional Intelligence Assessment Gold Coast
Consulting Hours (by appointment):
Monday – Friday: 9:00 am – 5:00 pm
Phone: +61 412 069 460
Consulting Rooms:
2/3 Ashton Street, Labrador, Queensland, 4215 Australia
I've discovered there are 3 things you can do to be a more successful leader:
Firstly, manage your own emotions
Furthermore, recognize the emotions of others, especially staff
Next, be able to change one annoying behavior you're not happy with.
Your Emotional Intelligence Assessment Gold Coast will pinpoint where your EI strengths and opportunities for development lie. Together, we'll nail that one annoying behavior of yours that impacts adversely on others to drive your emotionally intelligent leadership skills skywards. Leaders of today who can "tune into themselves" and are mindful of how their thinking, feeling and behaviors impact on people they influence will enhance individual and organisational performance.
In your emotional intelligence assessment consultation you receive:
The MSCEIT(TM) written development report from your online test that assesses your performance in emotional intelligence abilities
Complete review of your Emotional Intelligence abilities and a comparison between them by Dr. Gosling
Strategies that you can use to start being a more successful leader immediately
A compassionate empathic ear, help to understand the cause of your personal behavioral issues, and an outline of a pathway forward to emotion mastery.
For example, I'll show you how to:
Create your vision for your purpose in life (your unique gift that you can do better than anyone else)
Identify one or two aspects of your emotional intelligence abilities and skills (behaviors for change) you want to improve, and
Develop your ability to managing emotion within yourself – at times this can cause you significant emotional stress (which then affects your ability to manage emotion in others and empathize with them).
World renown behavioral coaches and mentors, Marshall Goldsmith, Frank Wagner and Chris Coffey and have written (2003):
The role of the coach has always been to get the best out of others' performance, whether on stage, on the playing field, or in business. If leaders are to improve their own practice of leadership, they need leverage. A coach adds value to the degree that he, or she, can help the leader gain this leverage. Helping speed up the learning curve into productive behavior is the main value any coach can provide.
Above all, your Emotional Intelligence Assessment Consultation will add leverage to your existing skill set. Furthermore, the solutions I outline will give you the guidelines you need to develop your emotional intelligence. In fact, you will increase your emotional skills and self-confidence to coach and lead others. In addition, I motivate you to change your behavior for the progressive realization of worthy goals. In other words, I assist you to build a new level of self-understanding and greater effectiveness in your personal and professional life.
Your Emotional Intelligence Assessment Gold Coast consultation is a 2-Hour meeting with me, Dr. Mike Gosling, to review your MSCEIT(TM) assessment and behavioral change. We shall conduct this session either:
Face-to-face at my premises at Labrador, Gold Coast, Queensland or
Face-to-face at your premises (additional travel charges may apply) or
By phone or online conference (Skype).
Your fee for this session is $997. Please pay your consultation fee now choosing one of the two payment methods below (Step 1).
Once you've completed your payment, please use the form below (Step 2) to let me know a little bit more about yourself or your situation. Attach a short summary if you like. I will then email you the online links to complete the two emotional intelligence assessments and arrange a time for our appointment.
I look forward to meeting you,
Dr. Mike Gosling

Step 1: Pay Your Consultation Fee – AUD$997
Bank Transfer to Bank of Queensland (BOQ), Ashmore City Shopping Centre, 206 Currumburra Road, Ashmore, Queensland, 4214 Australia. BOQ SwiftCode: QBANAU4B. Account Name: Gosling International
Branch Code: 124-001, Account No. 22505610.

Pay by Paypal (Credit Card): Use the 'Buy Now' link on the right to confirm your purchase. (The link will open in a new window.)  Please use your last name as the reference in Paypal.

After submitting your order, you will be redirected to the PayPal website where you can make your payment. Alternatively, you may pay directly by credit card. Your credit card data will be transferred securely with TLS encryption.

Once your payment has been successfully completed and confirmed by Bank Transfer or PayPal, I will email you to set up your online MSCEIT test and an appointment time.
………………………………
Step 2: Please complete my form below